RULES OF CONDUCT WITHIN THE PÔLE HIPPIQUE OF SAINT LÔ
. no smoking in indoor areas or near or around the stables ;
. dogs are not allowed in the Horseball World Cup area (see map) ;
. no unauthorised camping ;
. it is forbidden to light fires or to barbeque ;
. the use of pyrotechnics (fireworks, firecrackers, sparklers) is not allowed under any circumstances ;
. smoke bombs are forbidden in the indoor areas and in the Hall du Pôle Hippique ;
. horses & ponies can only circulate at walk accompanied or mounted in the areas indicated.
A catering service will be set up throughout the duration of the competition (food truck, bars, snacks...). Overlooking the horse ball fields, you can easily eat and enjoy the matches.
From 11 a.m. to 9 p.m : Panoramic restaurant in the Hall of the Pôle Hippique.
From 11:00 a.m. to 9:00 p.m : Two snack bars in the Hall of the Pôle Hippique.
From 11:00 a.m. to 9:00 p.m : Various food trucks at the entrance to the site (Burger, pizza, wrap, seafood, pork on a spit).
A night bar, "La Plage", will be set up in in the Haras National de Saint-Lô. It will be open to everyone from Saturday August 13 to Saturday August 20 from 5 p.m. to 2 a.m.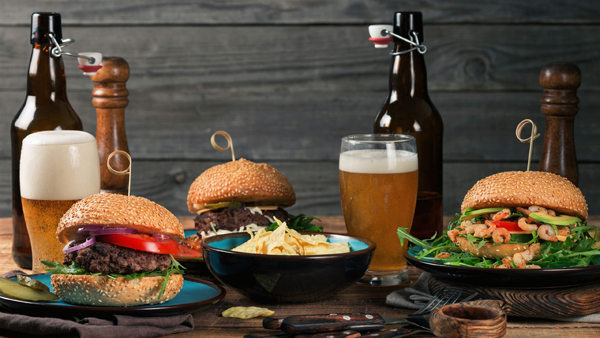 Need accommodation during your stay at the Pôle Hippique de Saint-Lô ? La Manche offers you a wide choice of accommodation types : hotels, campsites, holiday residences, bed and breakfasts, unusual... Book your accommodation directly on the following platforms :


Pôle Hippique de Saint-Lô
Avenue Maréchal Juin
Access to the site by the Rue des Ecuyers
50 000 Saint Lô - France
Visitor car park access (800 free places)
Rue de l'image Saint-Pierre
50 000 Saint Lô - France
- Dogs strictly prohibited in the Hall and must be kept on a leash on the site.
- Disabled access : Open to the public, the Pôle Hippique de Saint-Lô site meets standards for the reception of people with reduced mobility. However, not all infrastructure and passageways are fully adapted to wheelchair traffic. We hope that your experience within our structure will live up to your expectations.
Paris / Saint-Lô : A13 and A84 (300 km)
Pôle Hippique de Saint-Lô
Visitor car park
Rue de l'image Saint-Pierre
50 000 Saint Lô - France

3h from the train station Saint-Lazare in Paris
Train station of Saint-Lô
Place Guy Fontenelle
50 000 Saint Lô - France
Visit the site : www.commentjyvais.fr

Caen-Carpiquet Airport
Route de Caumont
14 650 Carpiquet - France
www.caen.aeroport.fr